Welcome to Tangled Bank Farm

Tangled Bank Farm is dedicated to producing high quality, healthful and tasty grassfed meat. Our farm is USDA certified organic and our livestock are 100% grassfed. We adhere to organic rules in order to provide a safe environment for ourselves and our livestock, and we follow the principles of deep sustainability to develop the health of our soil. From healthy soil come healthy animals, and from healthy animals come healthy, nutrient-den
​
se foods.
​No pesticides of any kind have been used on our farm for many years. Our pastures have been seeded with a mix of 18 di
ff
erent grasses, legumes, and forbs; our goal is to develop pastures with as much diversity as possible. We already see clovers and other plants growing from the seed bank in the soil, increasing diversity further. We are working to develop the microbiological life in the soil, which will develop natural fertility to feed the pastures, feeding the livestock and ultimately ourselves.
---
the animals

OUR LIVESTOCK
​

Our cattle are of the Shorthorn breed, one of the oldest established British breeds of beef cattle. Our cows are old-fashioned cows that are adapted to living outside year around, eating fresh green pastures in summer and hay in the winter, made from the same pastures. We make sure our calves nurse their mothers for many months, as they grow and develop, learning from their mothers how to graze our farm.
Our sheep are from the Icelandic breed, a 1,000-year-old breed that was developed to thrive in the challenging environment of Iceland. Our sheep are also always outside, eating grass and browsing on the varied trees and brush on our hillsides. They have their lambs in early spring and raise them through the summer on mother's milk and grass.
Our cattle and sheep are 100% grassfed; they never eat grain. This ensures that their meat will be high in Omega 3's and Conjugated Linoleic Acids and low in Omega 6's. Our meat is leaner than grain-fed meat, and has a much healthier nutritional profile.

​
What we do...
Our specialty product is milked

rosy veal

. Our veal calves are harvested while still nursing their mothers, at 7 - 9 months. This delivers a tender, rosy-colored meat with a deep flavor and lush texture. Veal is available in winter and early spring.

Our

grass-fed beef

is available year around, in limited quantities.

Our

lambs

are available in late winter and spring.

We sell to fine restaurants, specialty butcher shops and privately to individuals.
contact us
Powered by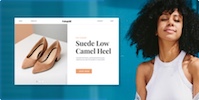 Create your own unique website with customizable templates.