Our Icelandic Sheep love the winter!
The Icelandic breed was developed in isolation in Iceland for a millennium — they were taken to Iceland by the original Nordic settlers. Over that time, they developed a tolerance for cold weather and the browsing skills to take care of themselves. Iceland did not allow exports of their native sheep until as recently as 30 years ago, so our sheep are still quite similar to those in Iceland today.
Sheep and cows are very compatible on a grass-only farm. Sheep are browsers, meaning they prefer to eat bushes, weeds and coarse plants in addition to typical pasture grasses. Cows and sheep can graze together peaceably, competing very little for the same forage.
We raise our sheep according to certified organic regulations. We use no antibiotics, hormones, or toxic wormers. We do provide sea salt, minerals, and access to wild plants so the sheep can develop their own immunity and resistance to parasites. Our sheep graze all summer in the woods, browsing on wild flowers and brush in addition to grass and clover. This diverse diet produces rich milk for the lambs to grow on, and creates a delectable mild flavor in the tender lamb. Their meat is healthful and flavorful.
Our lambs are born starting in mid-April, and graze through the summer on green grass and mother's milk. When about a year old, they are at the right stage of size and maturity to be harvested as traditional lamb. Typically, our lambs are ready for delivery between March and May.
Because of a somewhat limited supply, we take reservations for lambs starting in January. We ask for a deposit at that time to hold your reservation. The balance is due when we deliver your frozen, packaged lamb.
If you'd like to enjoy our lamb please
send me an email at hunter.ts@gmail.com
.
---
Powered by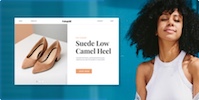 Create your own unique website with customizable templates.